NAFA in Nepal – A Geographic Orientation
Nepal

is a landlocked country located in South Asia bordering Tibet to the north and India to the south, east, and west. The northern part of the country is formed by the Great Himalayan Range that contains eight of the world's ten tallest mountains including Mount Everest, the highest point on Earth. Subalpine forested hills separate these high mountains from the fertile plains of the Terai along the southern border with India.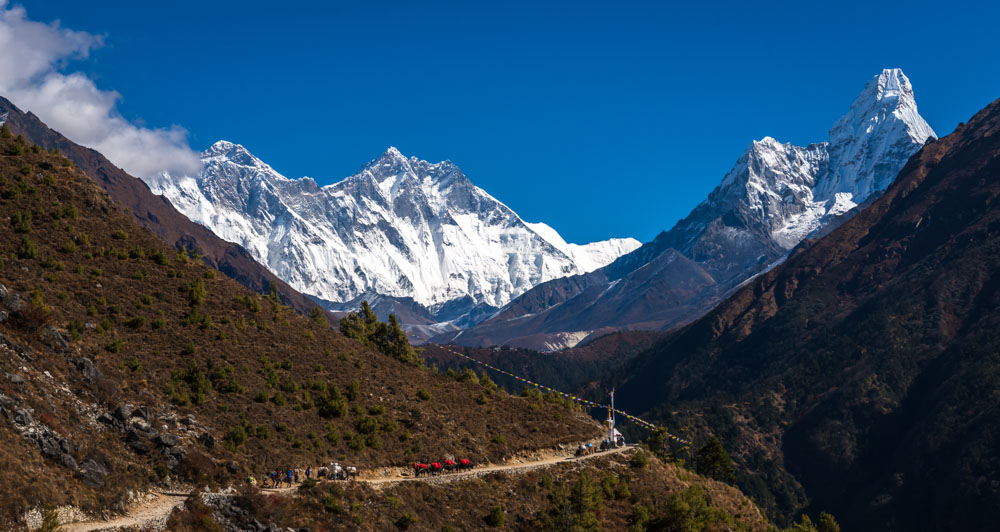 Culturally and ethnically diverse, Nepal is populated by the descendants of migrations from India, Tibet and Burma. Kathmandu is the country's capital and is the cultural and economic heart. Known as the 'City of Temples', Kathmandu is characterised by the ancient architecture associated with the predominant religions of Hinduism and Buddhism.
A land of contrasts, Nepal is equally renowned for its physical beauty and for its endearing, culturally rich people. However, Nepal is also defined as the second poorest country in Asia with a high poverty rate, economic and political instability, and a lack of essential human recourses throughout much of the country.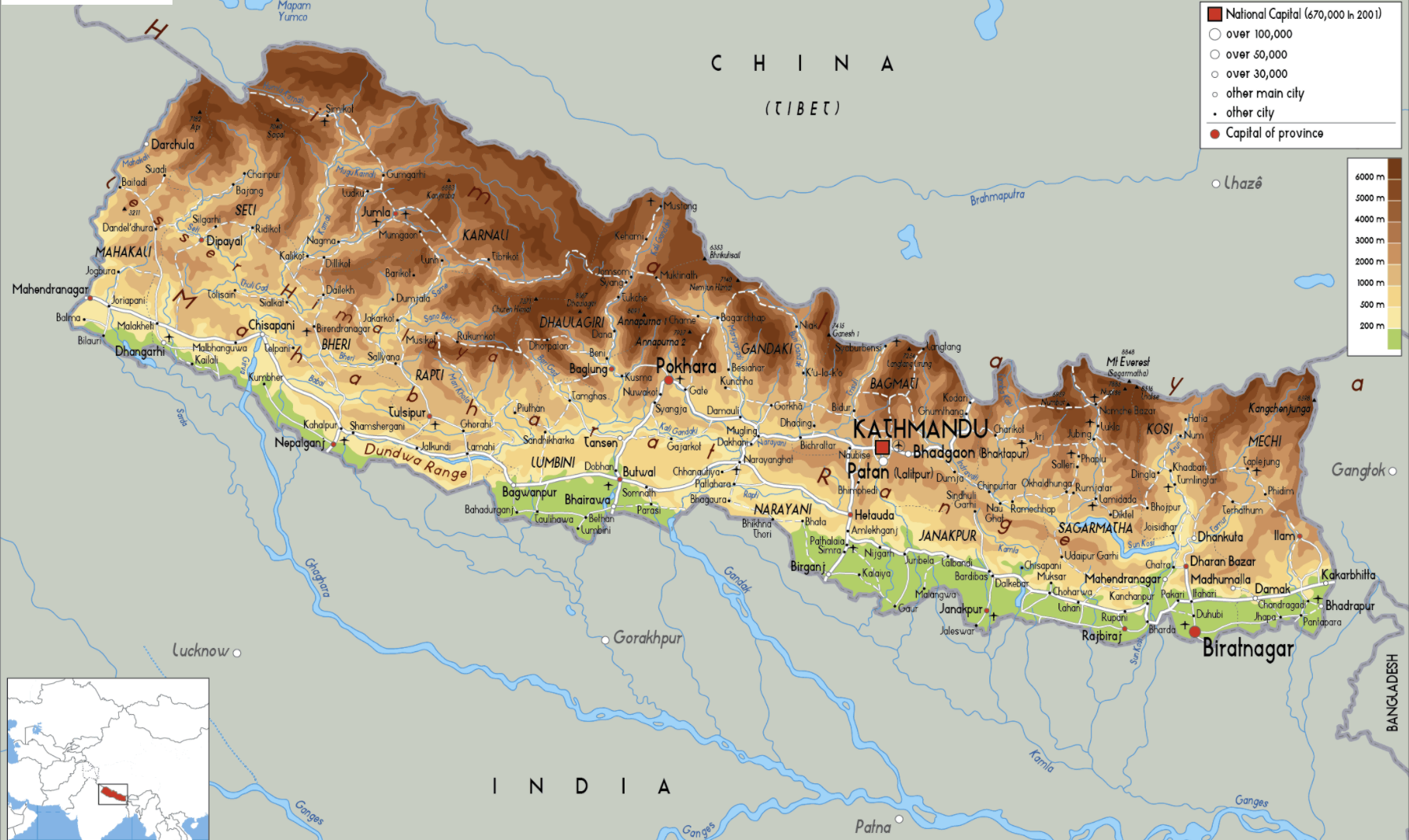 NAFA – Project Distribution Map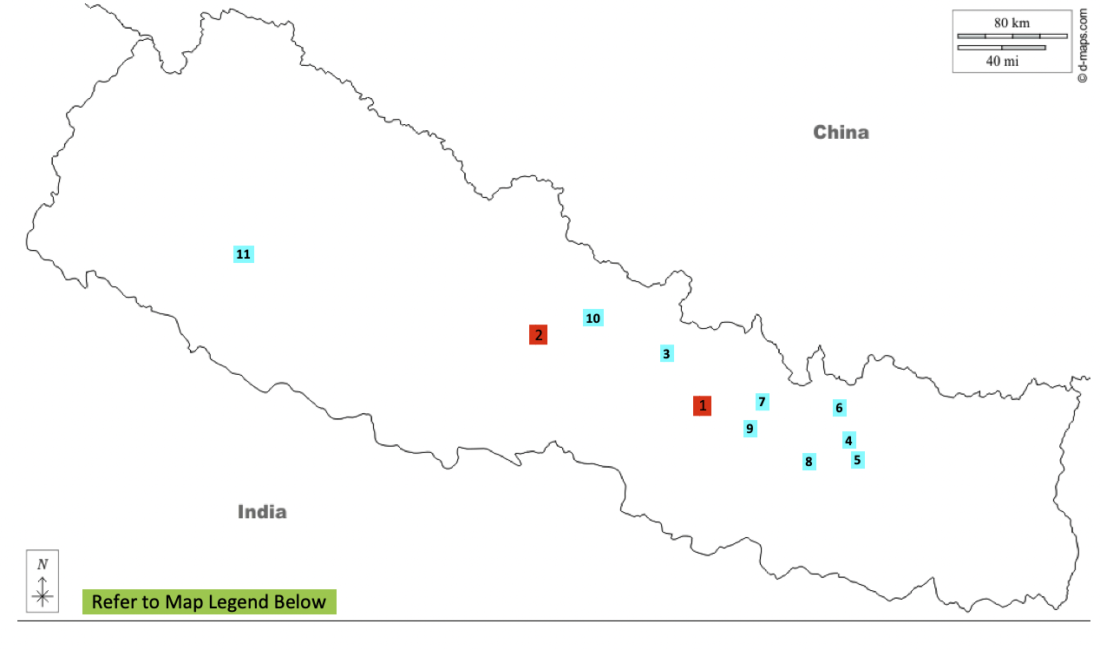 Click the numbered label below to jump to the relevant project list.
Kathmandu Valley – Home to Nepal's Capital City
Ongoing programs
Tilganga Eye Centre Remote Cataract Eye Surgery clinics
Sungava Home for Young Women with an Intellectual Disability
Nepal Association of the Hard of Hearing (NAHOH) primary ear care and treatment service
NAHOH Covid-19 responses
Himalayan Health and Hearing ear care and treatment clinics
Thimi Carpet Factory Creche
VSN Child Sponsorship
VSN Further Education and Training
Prisoners Assistance (PA) Nepal Child Sponsorship
Prisoners Assistance (PA) Nepal Further Education and Training
One-off projects
VSN Thimi earthquake responses
VSN Thimi Covid-19 responses
VSN Thimi scout tents & science equipment
Phulbari goat project
Sanku Prisoners Assistance new children's home and water taps
Lapsephedi community library and irrigation
Jana Prabhat school water/toilet infrastructure
Khagendra Life Disability Home shower infrastructure and roof repairs
COVID-19 Health-workers Support Organisation (CHSO)
Click here to jump back to the NAFA Project Map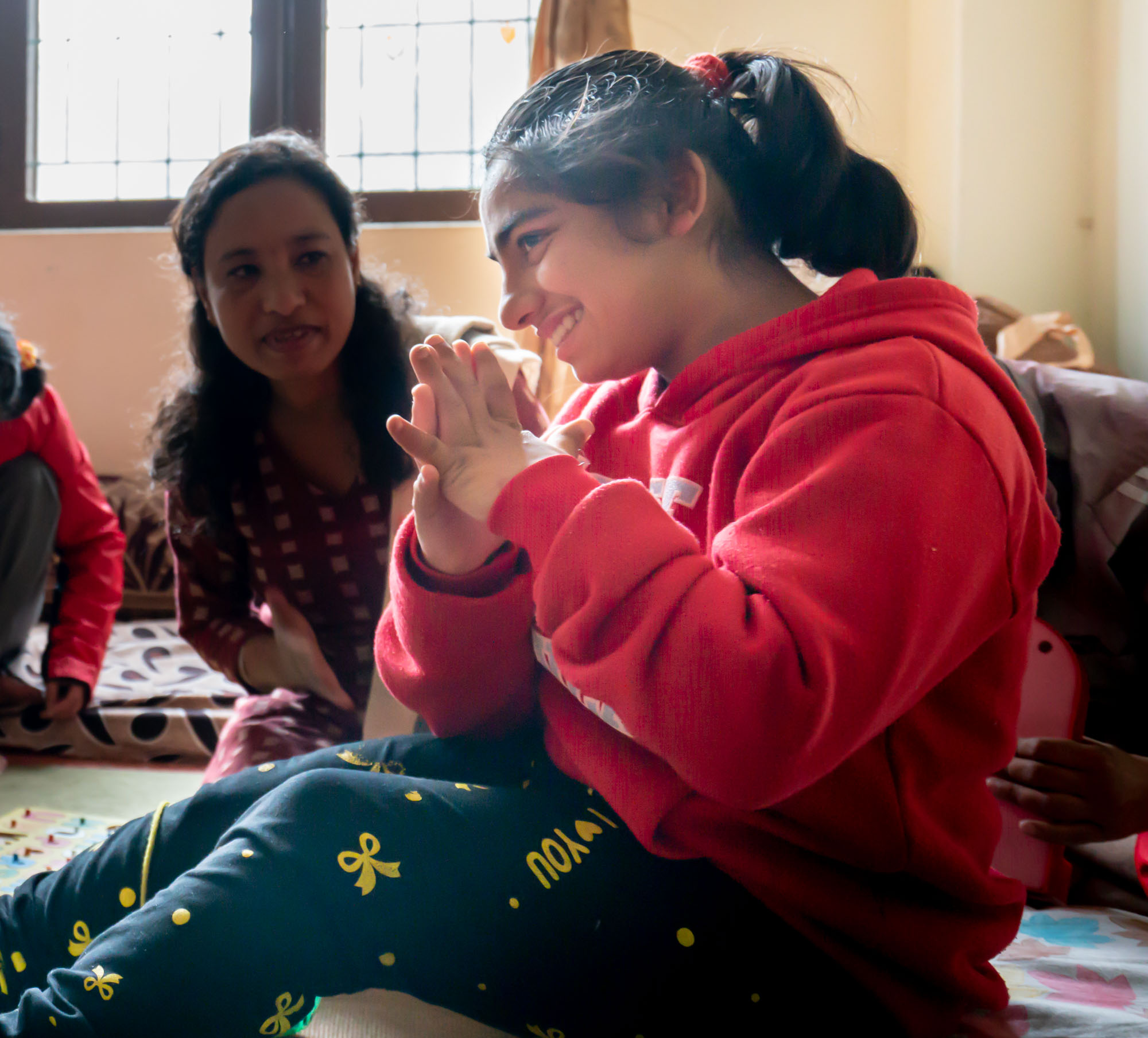 Sungava Home for Young Women with an Intellectual Disability is one of NAFA's ongoing Health & Disability project commitments.
Pokhara – Nepal's Second City and Gateway to Annapurna
Ongoing programs
Butterfly Foundation Child Care Centre
One-off projects
Butterfly Foundation earthquake response
Butterfly Foundation Covid-19 response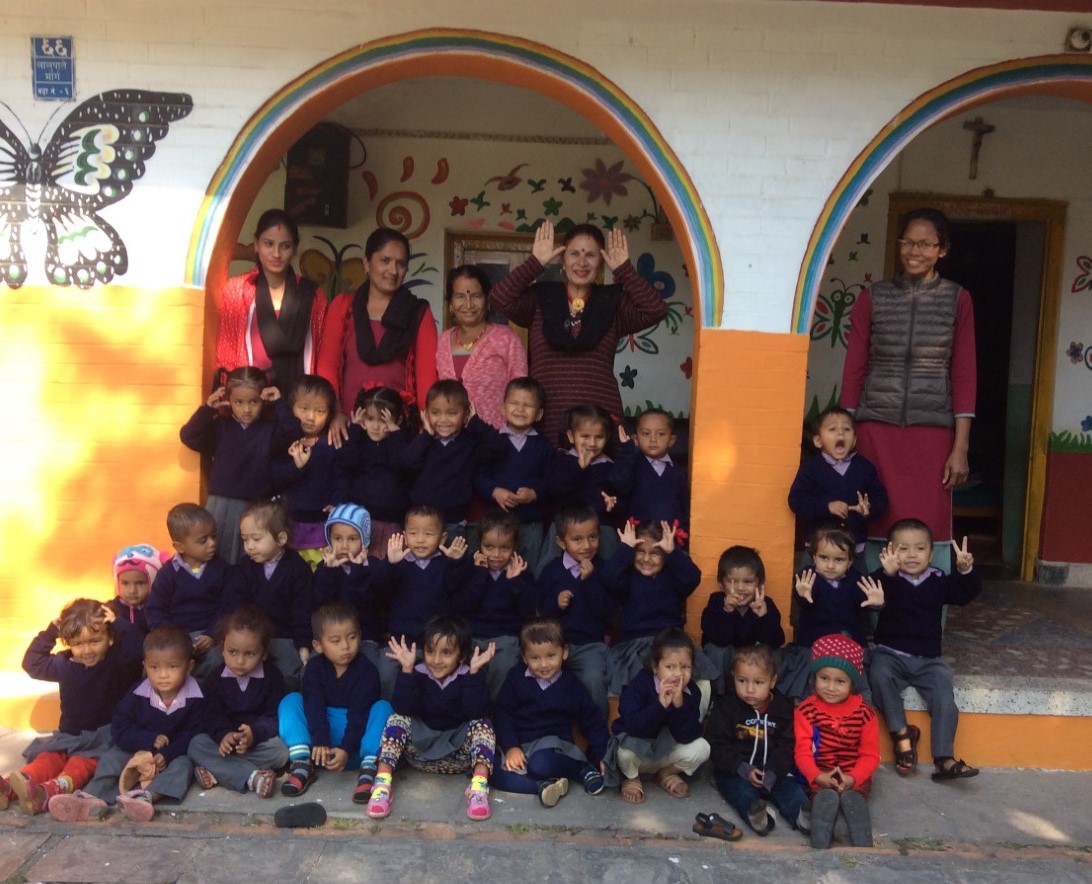 Children at the Butterfly Child Care Centre
Dhading District
Ongoing programs
Tawal Health Post salaries
Tawal Hub School salaries
One-off projects
Tawal hub school classroom construction
Tawal hub school classroom earthquake rebuild and computers installation
Tawal hub school Further Education and Training
Tawal/Tawal Besi/Duchene water Infrastructure
Tawal Health Post construction
Tawal Health Post Covid-19 responses
Gangajamuna Rural Municipality oral health
Gangajamuna improved (low wood burning) cooking stoves
Gangajamuna hearing and eye camps
Gangajamuna sewing training
Gangajamuna tote bags and aprons income earning
Gangajamuna library establishment and teacher training
Tawal/Tawal Besi micro-hydro electricity
Pasang Chowk Agricultural Cooperative infrastructure earthquake rebuild
Pasang Chowk Agricultural Coop growth and sustainability
Pasang Chowk Agricultural Coop permanent marketplace
Pasang Chowk Agricultural Coop Hi-tech nursery
Pasang Chowk Agricultural Coop women, Dalit and next generation income earning initiatives
Richet school classroom construction
Richet school earthquake rebuild
Ladap school classroom construction
Ladap school earthquake rebuild
Kutal school classroom construction
Kutal school earthquake rebuild
Kichet school earthquake rebuild
Kharsa school desks, skylights and shelving
Click here to jump back to the NAFA Project Map
Solu Khumbu District
One-off projects
Mulkarka water infrastructure
Kophu school classroom construction and teacher training
Kophu school earthquake rebuild
Kophu bio-gas
Lumsa school library shelving and tables and micro-hydro electricity
Lumsa micro-hydro electricity
Narjing school classroom construction
Improved (low wood burning) cooking stoves
Click here to jump back to the NAFA Project Map
Okhaldhunga District
One-off projects
Patale water infrastructure, community solar panels and grinding/oil mill
Patale school roof repairs, timber floors, skylights and toilets
Patale school teacher training
Patale school earthquake rebuild
Dhupisurke school timber floors and skylights
Improved (low wood burning) cooking stoves
Click here to jump back to the NAFA Project Map