Welcome to NAFA
NAFA is an entirely volunteer-run, Australia-based international aid organisation that has supported education, health, disability, childcare and economic development projects in Nepal since it was formed in 1989.
In 2020, NAFA allocated $78,202 towards eleven ongoing education, health, disability and child care programs. NAFA also allocated $13,902 to purchase Covid-19 personal protective equipment, supplies and provide additional support e.g. food packages for six NAFA funded partners, a school and local community in Thimi, people with a disability in Pokhara and an organisation supporting front-line health workers.
Significantly, NAFA has partnered with three like-minded philanthropists, who have contributed $62,691 in support of NAFA projects in Nepal that focussed on the development and sustainability of an agricultural cooperative supporting farmers in five remote villages.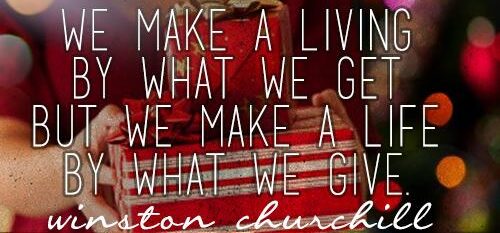 Message from the NAFA President
End of Year Appeal 2022
As we race towards the end of yet another busy year, we are reminded of the wonderful work done by NAFA. Much is achieved through the consistency of our long term programs. However, it is often the shorter project initiatives when NAFA can prove its ability to respond quickly and decisively, where we can respond with agility and ingenuity, to make a real and meaningful impact to a disadvantage community.
A wonderful story to mark 2022, is that of a Water Development Project at a school in the Nuwakot District of Nepal. Brought to our attention by new NAFA Member Anthony Cox, the project plan was to lay approximately one and a half kilometres of water pipe, half a metre deep across the rocky mountainside to bring fresh water to the local school. Previously, the children had to carry their own water to school and the villagers had to collect and carry their water all the way from the source. Anthony has been a volunteer teacher and trainer at the school and returned in November to do some teaching and to oversee the completion of the project.
As a result of this initiative the school now benefits from fresh running water for the children to drink and for hand washing, and also provides running water to both the children's and staff toilets. An added bonus was the provision of a communal water facility that now brings fresh drinking water to the whole village for the first time in many years. Our thanks to Anthony for bringing this opportunity to our attention and being present on the ground to champion the project and ensure a successful outcome; a great example of a swift and successful project delivery.
At this festive time of year many people ask how they might make a financial donation that will directly benefit the life of someone less fortunate than themselves. For those who find the magic of Christmas in the act of giving, and thereby easing the burden or brightening the lives of others, we would like to remind you how you can do so through NAFA.
Any donation, large or small, will be gratefully received but as a guide to the enormous impact that a generous gift can make, and to highlight those initiatives where are seeking additional support:
$200 will provide health care to 40 villagers for a year through the Delivery of Remote Health Care salaries
$200 can Restore the Gift Eyesight of 10 villagers through cataract surgery.
$150 can provide Help for the Hard of Hearing and the fitting of a hearing aid for 5 villagers experiencing hearing loss.
Of course, if you prefer to make a more general donation to our projects in Nepal, your support will be equally welcome. Remember that 100% of donations go to NAFA-supported programs and projects in Nepal, a promise we can keep as a small volunteer-run organisation with no paid staff or office expenses. Donations are tax-deductible.
Credit Card Donations via our GiveNow link.
Since its inception, NAFA has funded projects in Nepal to a total value of $2,645,683 to 31 December 2020.   Most notably, this includes $937,664 to NAFA's initial and rebuilding responses to the devastating earthquakes that struck Nepal in April and May 2015.  More recently, NAFA has allocated $13,092 towards the ongoing provision of Covid-19 personal protective equipment/supplies and emergency provisions to particularly disadvantaged members of the community.