Welcome to NAFA
NAFA is an entirely volunteer-run, Australia-based international aid organisation that has supported education, health, disability, childcare and economic development projects in Nepal since it was formed in 1989.
In 2020, NAFA allocated $78,202 towards eleven ongoing education, health, disability and child care programs. NAFA also allocated $13,902 to purchase Covid-19 personal protective equipment, supplies and provide additional support e.g. food packages for six NAFA funded partners, a school and local community in Thimi, people with a disability in Pokhara and an organisation supporting front-line health workers.
Significantly, NAFA has partnered with three like-minded philanthropists, who have contributed $62,691 in support of NAFA projects in Nepal that focussed on the development and sustainability of an agricultural cooperative supporting farmers in five remote villages.
Covid-19 Support to Nepal
NAFA continues to provide support to the disadvantaged of Nepal through our existing Partners.
By the end of August 2021 Nepal had recorded a Covid caseload of over 750 thousand, a death toll of 10,750 and more than 1,500 people testing positive each day.
Despite the remoteness of some regions, the virus has spread throughout Nepal, and all of our project partners have reported significant impact in their rural communities. Many of our partners have been affected personally, with themselves and family members becoming infected or hospitalised. Despite the challenges, our partners are continuing to provide support, in the form of Personal Protective Equipment (PPE) and essential supplies, to the disadvantaged and communities in need.
Details of  NAFA's Support to our Project Partners on our Covid-19 Page
Visit our Donations Page to provide your support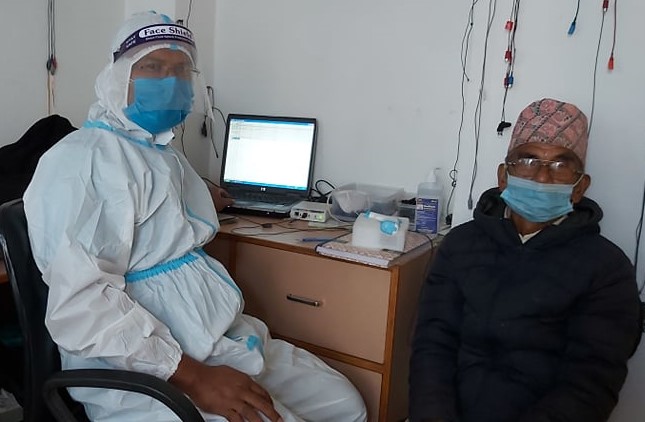 Since its inception, NAFA has funded projects in Nepal to a total value of $2,645,683 to 31 December 2020.   Most notably, this includes $937,664 to NAFA's initial and rebuilding responses to the devastating earthquakes that struck Nepal in April and May 2015.  More recently, NAFA has allocated $13,092 towards the ongoing provision of Covid-19 personal protective equipment/supplies and emergency provisions to particularly disadvantaged members of the community.