Welcome to NAFA
NAFA is an entirely volunteer-run, Australia-based international aid organisation that has supported education, health, disability, childcare and economic development projects in Nepal since it was formed in 1989.
In 2020, NAFA allocated $78,202 towards eleven ongoing education, health, disability and child care programs. NAFA also allocated $13,902 to purchase Covid-19 personal protective equipment, supplies and provide additional support e.g. food packages for six NAFA funded partners, a school and local community in Thimi, people with a disability in Pokhara and an organisation supporting front-line health workers.
Significantly, NAFA has partnered with three like-minded philanthropists, who have contributed $62,691 in support of NAFA projects in Nepal that focussed on the development and sustainability of an agricultural cooperative supporting farmers in five remote villages.
COVID-19 Update
Australia is starting to see some welcome relief from the discomforts of the COVID-19 pandemic. We are not yet free from the dangers of infectious spread or new strains of the virus, but the outlook appears more favourable than it has done for much of the year.
Nepal however, continues its battle with the virus. According to reports, there are currently around 250 new positive cases per day and the COVID-related death toll now stands at 11,500. The vaccination rate continues to improve, currently estimated at around 30%, but the overall situation remains alarming.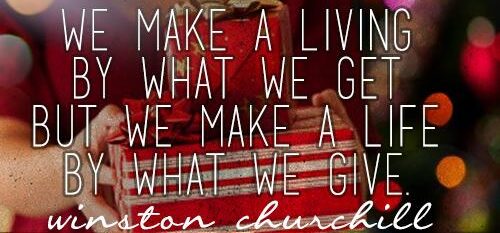 Message from the NAFA President End of Year Appeal
NAFA continues to raise awareness of our ongoing programs in Nepal. We remain focussed on our fundraising goals but, unfortunately, we have had to manage without some of our regular activities throughout the year due to the unavoidable restrictions placed on social gatherings. Nevertheless, with the benefit of some specific fundraising activities and the dedicated ongoing support of our regular donors, we are delighted to be on-track with many of our programs.
However, as we approach the end of the NAFA Financial Year, a number of our annually-sponsored programs remain underfunded. We are currently about $6,500 underfunded across some of our ongoing childcare and health program commitments. Our support for the provision of childcare at the Carpet Factory Creche in Thimi not only ensures a safe environment for the care of young children but also serves to allow parents to work and provide an income for their families. NAFA's healthcare initiatives include the provision of help for the hard of hearing through 'Himalayan Health and Hearing' and the 'Nepal Association of Hard of Hearing'. NAFA also supports the recovery of eyesight in the aged through eye-care clinics at the Tilganga Cataract Surgery Eye Camps.
At this festive time of year many people ask how they can make a financial donation that will directly benefit the life of someone less fortunate than themselves. For those who find the magic of Christmas in the act of giving, and thereby easing the burden or brightening the lives of others, we would like to remind you how you can do so through NAFA.
Any donation, large or small, will always be gratefully received but as a guide to the enormous impact that a generous gift can have:
$235 will provide 12 months of childcare for parents seeking to work and so keep the family out of poverty.
$200 can restore the eyesight of 10 villagers through cataract surgery.
$150 can provide ear care and the fitting of a hearing aid for 5 villagers experiencing hearing loss.
If you would like to help NAFA fulfil our goals in the provision support to our childcare and health programs, you can do so by following one of the following links to our donations pages:
Credit Card Donations via our GiveNow link.
Since its inception, NAFA has funded projects in Nepal to a total value of $2,645,683 to 31 December 2020.   Most notably, this includes $937,664 to NAFA's initial and rebuilding responses to the devastating earthquakes that struck Nepal in April and May 2015.  More recently, NAFA has allocated $13,092 towards the ongoing provision of Covid-19 personal protective equipment/supplies and emergency provisions to particularly disadvantaged members of the community.