Welcome to NAFA
NAFA is an entirely volunteer-run, Australia-based international aid organisation that has supported education, health, disability, childcare and economic development projects in Nepal since it was formed in 1989.
In 2020, NAFA allocated $78,202 towards eleven ongoing education, health, disability and child care programs. NAFA also allocated $13,902 to purchase Covid-19 personal protective equipment, supplies and provide additional support e.g. food packages for six NAFA funded partners, a school and local community in Thimi, people with a disability in Pokhara and an organisation supporting front-line health workers.
Significantly, NAFA has partnered with three like-minded philanthropists, who have contributed $62,691 in support of NAFA projects in Nepal that focussed on the development and sustainability of an agricultural cooperative supporting farmers in five remote villages.
COVID-19 Update
Australia is starting to see some welcome relief from the discomforts of the COVID-19 pandemic. We are not yet free from the dangers of infectious spread or new strains of the virus, but the outlook appears more favourable than it has done for much of the year.
Nepal however, continues its battle with the virus. According to reports, there are currently around 250 new positive cases per day and the COVID-related death toll now stands at 11,500. The vaccination rate continues to improve, currently estimated at around 30%, but the overall situation remains alarming.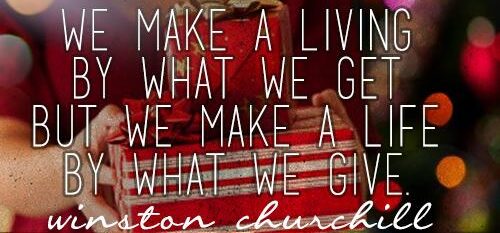 Message from the NAFA President
End of Financial Year Appeal
Sungava Home for Young Women with an Intellectual Disability has been one of NAFA's more recent ongoing program commitments.
The Sungava Home is a truly inspirational facility in Kathmandu dedicated to caring for intellectually disabled girls and women in a safe and secure environment. NAFA currently contributes annually to the ongoing operational costs.
Sungava Home is located in the Kathmandu district of Swayambu; famous for its ancient Buddhist stupa and temple complex. During the 2015 earthquake the area was one of the hardest hit within the Kathmandu valley and many buildings suffered terribly from the impact. At the time, Sungava Home itself was thought to have suffered only light damage. However, in the years since the earthquake, there has been substantial ground subsidence beneath the property and huge cracks have opened up in the supporting walls and roof of the concrete structure. Unfortunately, the damage is now so severe that an engineer has declared the building no longer safe to occupy and it needs to be demolished.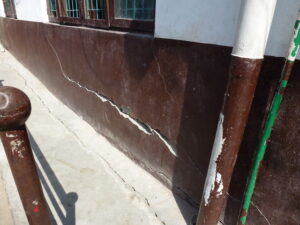 Negotiations have been ongoing since the NAFA Executive visit in March and a workable solution has been found. In partnering with another charity that owns adjoining land, the plan is to take over some alternative accommodation. These building are structurally sound but do require significant refurbishment and refit to make them inhabitable and fit to use as a new mental health care facility.
NAFA is supporting the proposal to repair two buildings on an adjoining property and move the operations of the home until the current land can be sold and a new, purpose-built home can be developed. Please help us support the move by making a tax-deductible donation before 30 June by visiting our donations page.
Credit Card Donations via our GiveNow link.
Since its inception, NAFA has funded projects in Nepal to a total value of $2,645,683 to 31 December 2020.   Most notably, this includes $937,664 to NAFA's initial and rebuilding responses to the devastating earthquakes that struck Nepal in April and May 2015.  More recently, NAFA has allocated $13,092 towards the ongoing provision of Covid-19 personal protective equipment/supplies and emergency provisions to particularly disadvantaged members of the community.