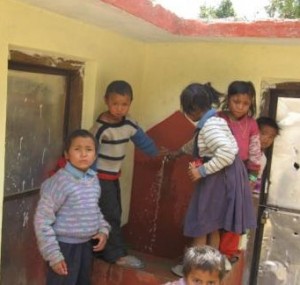 Location: ½ day walk from the village of Sankhu in the Kathmandu valley
Date: February 2010
Partner: Shree Bair Mahadev Primary School, Lapsephedi
Beneficiaries: 176 students
Objective: To provide drinking water for students of the school.
Details: Application submitted for $930 to fund the purchase of reserve tanks, water pipes and tap stands at the school.
Outcomes: The application was approved and within a month of funds delivered to the school the project was completed.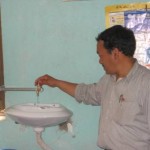 This was a community project where the teachers, students and villagers worked as volunteers each Saturday to complete the work. They buried the holding tank at the water source and then laid and buried the pipes to the school where they built a tap stand for the children and a sink in the teachers room.  NAFA executive members visited the school and were impressed with the completed work.  The community were very proud of their work and showed their gratitude with a lovely school programme where the children sang and danced.