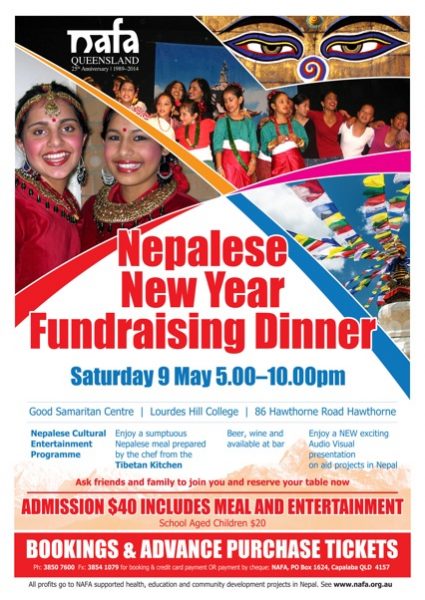 What an amazing net result from the dinner, netting $25,500 for earthquake victims in Nepal.
That total included $6,600 in donations made on the night (including three $1,000 donations) plus record results in the silent auction, market stall and raffle.
A gigantic thanks to everyone who made this possible, the red shirts, the Nepalese community and most of all those of you who were able to attend the dinner on the night and contribute so generously to its success.
On behalf of the NAFA committee – Thank you all!