Date: December 2003 ongoing.
Objectives:
To support the education of approximately 36 children at Nayabazar and Sankhu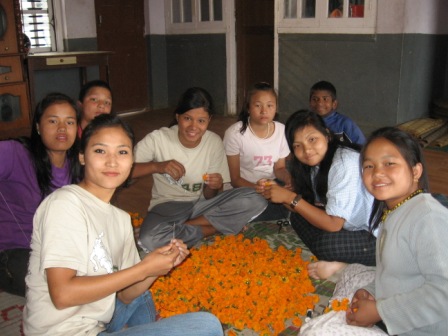 Outcomes: Support provided to children through provision of education, food and medicine, and through conducting craft activities and sewing training.
Details: PA Nepal provides the following services: residential care for approximately 80 children who would otherwise be in prison with a convicted parent; education and skills training for prisoners; support for women released from prison; support for children and the mentally ill in prison; and advocacy on behalf of prisoners and their families.
PA Nepal is one of NAFA's core projects. In addition to the outcomes listed above, NAFA has provided the major funding for building the children's home at Sankhu and has raised funds for a separate home for older boys on the property at Sankhu. NAFA also involves older children at PA Nepal in NAFA's FEAT program.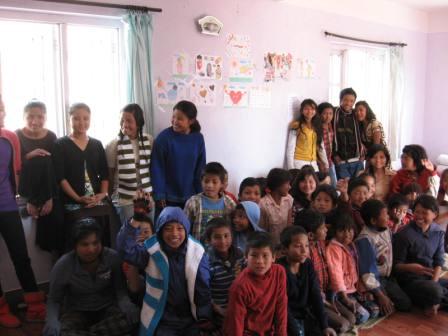 Top: PA Nepal director, Indira Rana Magar with some of the children from the home 2005
Centre: Making garlands 2010
Bottom: Children at the Sankhu home 2011