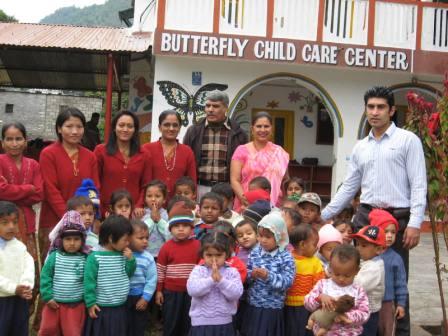 Location: Pokhara
Date: 2004 ongoing
Partner: Butterfly Foundation
Objective: To support the operation of two child care centres in Pokhara for children of lower caste parents who have come into Pokhara in search of day labour.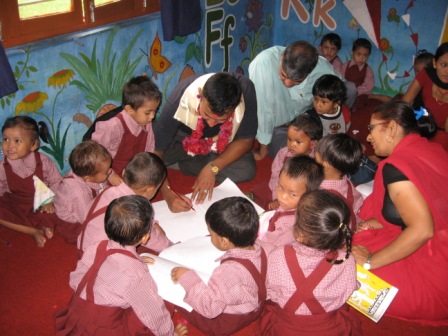 Outcomes: Since commencing its support of the centres, NAFA has provided annual rental assistance and a top-up of salaries totalling approximately $2,250 p.a.
Details: The centres cater for children 2-5 years old. The centres were established by the Butterfly Foundation so older siblings who had been at home looking after the younger ones could attend school.