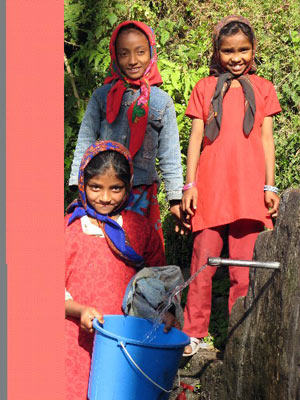 Location: 60 km north-west of Kathmandu
Date: March 1998 to May 1999
Partner: Hilly Region Development Club
Objective: Reconstruction of water supply after original supply route was destroyed by landslides and water had to be carried by women in a one hour journey.
Beneficiary: Villagers in Tawal and Dhuseni, particularly women and young girls.
Outcomes: In Tawal village, 3 holding tanks and 6 taps to benefit 210 households of approximately 1,050 people. In Dhuseni village, 3 holding tanks and 3 tap outlets built to benefit 120 households of approximately 610 people.  The infrastructure reduced the amount of time to access water from 2 hours to five minutes.